So as many of you know from my non-stop and regularly scheduled gloating, I'm retired. I'm now allowed by statute to yell "Get off my lawn!" to people who get on my lawn. I've not yet gotten to the point of calling anyone younger than 60 a young whippersnapper, a term which I never really understood, but I'm reading a book on my Kindle about how to be an effective curmudgeon. I'll get there. Give me a minute or two, please.
Being of advanced age, I'm starting (who am I kidding, I've been doing this for years) to tell the same stories over and over again and prefacing them with "I'm sure I've told you this before, so stop me if you know this already." No one does, thankfully. And I get senior specials pretty much everywhere except the strip clubs where I am universally ignored like I have been since I was 18.

Anyway, this is going to be a very curmudgeonly post. So be forewarned. And get off my lawn, you young whippersnapper!
Elected officials: what the hell is wrong with you? Used to be that you folks could get together, hammer out legislation that may not have been everything that you wanted, but would benefit everyone at least a little bit. You'd compromise to the benefit of our great nation. That's worked pretty well for us certainly during my unusually long lifetime.
So why is it now that you insist on blindly following the wishes of your party?  Blindly is a gross understatement – y'all are deaf and dumb as well.  Why is it that none of you cross the aisle anymore?  Why is it that nearly none of you do your fucking jobs and represent the people whose interests you're supposed to represent? Why do you blindly support whatever party jackass is calling the shots?  Really?  Is that what you were elected to do? 
News flash: it wasn't.
Just fucking stop!
Do your goddamn jobs and stop putting party above nation. Seriously, knock that shit off. You swore to "… support and defend the Constitution of the United States against all enemies, foreign and domestic; that [you would] bear true faith and allegiance to the same." Not "… support and defend my party leadership against anyone and anything." I don't think those words are anywhere in that oath.
Supposedly, you took that "…obligation freely, without any mental reservation or purpose of evasion. Most importantly, every one of you no bullshit swore that you would "…well and faithfully discharge the duties of the office on which I am about to enter: So help me God."
Well, I hope that God intervenes soon 'cause you're failing miserably. And I'm having a tough time explaining to my kids that government is letting all of us down right now and that their futures are so phenomenally fucked that I want to blow my brains out just thinking about it. Sorry, dudes. Really. I did three months shy of 29 years in the military an another five in federal civil service hoping that you'd have a great world in which you could thrive. Fat lot of good that did, huh?
It wasn't enough.
I used to be a news director, didja know that? Well, an assistant news director in a staff of three. I learned some hard lessons in journalism one of which that I wasn't very good at it, terrible in fact. So I chose back then to leave it to the professionals because I felt GOOD journalism was so important that that I didn't want to screw it up. So I became and actor where pretending is not just OK, it's encouraged. I was a lot better at that.
So journalists, this is for you.
Just fucking stop.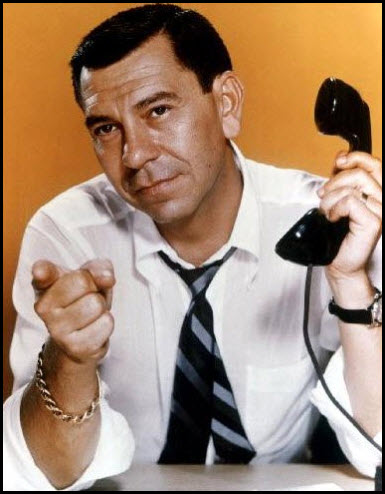 Stop with the opinions. Tell me facts. Just the facts. Joe Friday wanted just the facts. Be like Joe Friday.
If you'd give us a chance, we are capable of deciding for ourselves what's going on and we don't need you to tell us what to think. I know how to do that all by myself. If you tell us what HAPPENED, we can figure out what to THINK. That's the appropriate division of labor. That's how it's supposed to work. You tell me what — no bullshit — happened, and we'll make our own decisions. We can't possibly be everywhere to see what happens, but we CAN figure out what to think if you do your job and tell us what happened.
You know, I wouldn't have a problem with Fox News, MSNBC or CNN or any of 'em if instead of calling themselves 24-hour news channels, they called themselves 2-hour news channels and 22-hour opinion channels. Just bill yourselves as what you are, purveyors of spin. Be honest. Stop pissing on my leg and telling me it's raining. Stop with the spin already.
Just fucking stop.
And get off my lawn!!
Seriously, folks, get off the grass. It's not my fault that there are no sidewalks in this neighborhood. Walk in the fucking street. You won't die. Unless I am driving, then your chances of survival are significantly reduced, 'cause I'm old, remember? Really old. Like I remember the Eisenhower Administration old.
Speaking of good ol' Dwight, he championed the Interstate system that opened the nation to commerce in ways previously unimagined.
What have you done lately, Federal government, that is even fractionally beneficial to the whole country like the Interstate system, hmm? Go on. Take your time. I'll wait.
Yeah, yeah, full disclosure: I worked for the Federal government and I'll tell you, in the facility in which I worked, everyone worked their collective asses off to make the highways in the U.S. safer, cheaper to build, and last longer. They worked together to benefit the nation and its citizens. They were an impressive lot.
So to our elected representatives, just fucking stop blind loyalty to your party. To our media companies, just fucking stop with the opinion shit – or at least bill it accurately. Seriously, you folks.
Just. Fucking. Stop.